Wills and Trusts Attorney in Detroit, Michigan
Prioritize Financial Planning
Meet with A Wills and Trusts Lawyer in Grosse Pointe Farms, MI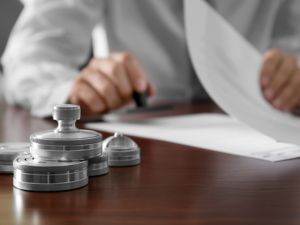 As time goes by, you may find it beneficial to begin financial planning. Robert L. Hindelang, P.C. is here to help you create legal documents, such as wills and trusts, to ensure your wishes are known. Attorney Hindelang provides reliable legal services in Grosse Pointe Farms, MI, and the surrounding areas.
You should always write wills and trusts with a lawyer by your side. Set up an appointment with attorney Hindelang today.
Understand the Benefits of Wills and Trusts
Estate planning has a lot of different components, each with its own benefits. Here's how you can use wills and trusts to plan ahead:
Writing a will allows you to create a plan for your physical and financial assets.

Creating a living will establishes a plan for your end-of-life care.

Establishing a trust is the best way to create a secure plan and avoid probate.
By working with a lawyer, you can make sure that these documents are legally iron-clad to avoid disputes after you pass away. If you're ready to begin financial planning, meet with Robert L. Hindelang, P.C. today to discuss your options. Attorney Hindelang works with clients in Grosse Pointe Farms, MI, and all of the surrounding areas.